Founded in 1980, Hillside Dental Surgery is a contemporary dental practice located in the Wembley area. They provide a wide range of treatments to both NHS and private patients, ensuring affordability for individuals across the UK. Their services encompass cosmetic dentistry, orthodontic assessments, minor oral surgery (including wisdom teeth extractions), root canal treatment, and periodontal or gum treatment. Hillside Dental Surgery aims to deliver comprehensive dental care to meet the diverse needs of their patients.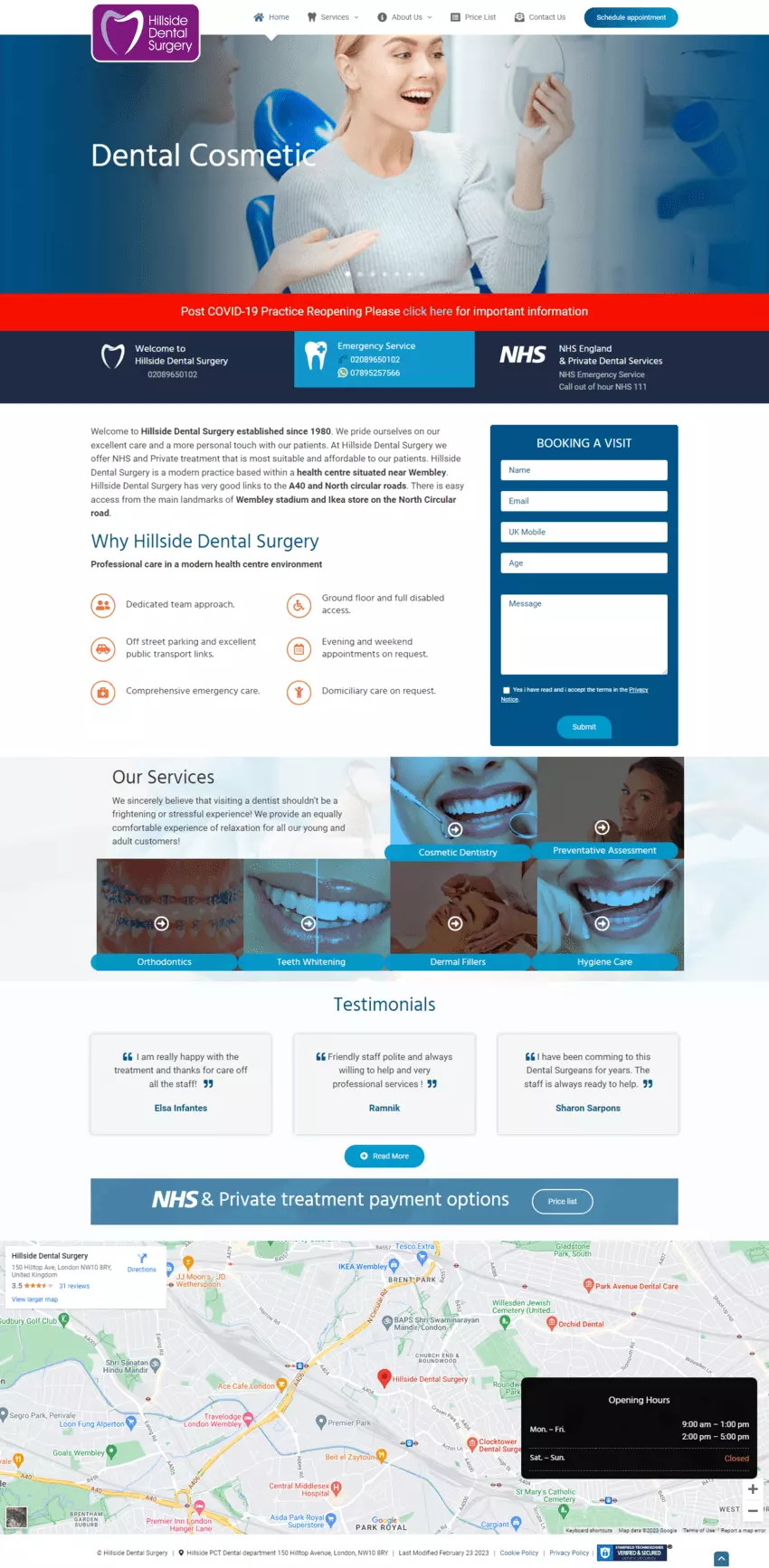 Project Details
Hillside Dental Surgery sought assistance in developing a comprehensive website aimed at attracting more patients in Wembley, London, and surrounding areas. The primary goal was to create a content-rich website that showcased the wide range of dental treatments available for both NHS and private patients. In addition, the website was designed with search engine optimization (SEO) in mind, as the client intended to utilize SEO services later to increase website traffic.
Ensuring compliance with industry guidelines, including GDC (General Dental Council), BDA (British Dental Association), CQC (Care Quality Commission), and GDPR (General Data Protection Regulation), was a key requirement. The website was also built to be mobile-compatible, allowing it to be easily accessed across various devices.
To facilitate patient communication, a website design contact form was integrated into the site, enabling visitors to conveniently reach out to the dental surgery.
Overall, the completed website serves as an informative and engaging platform for Hillside Dental Surgery, aligning with industry standards, boosting online visibility through SEO, and providing a seamless user experience across devices.