MAC & CO is an established accountancy firm specializing in comprehensive financial solutions. Their team of experts offers a wide range of services, including taxation, investment guidance, accounting, bookkeeping, payroll management, pension advice, and offshore consultancy. MAC & CO firmly believes in providing their clients with the necessary counsel and information to make informed business decisions. With a focus on tailoring their services to meet individual needs, they strive to ensure their clients receive the best financial assistance possible.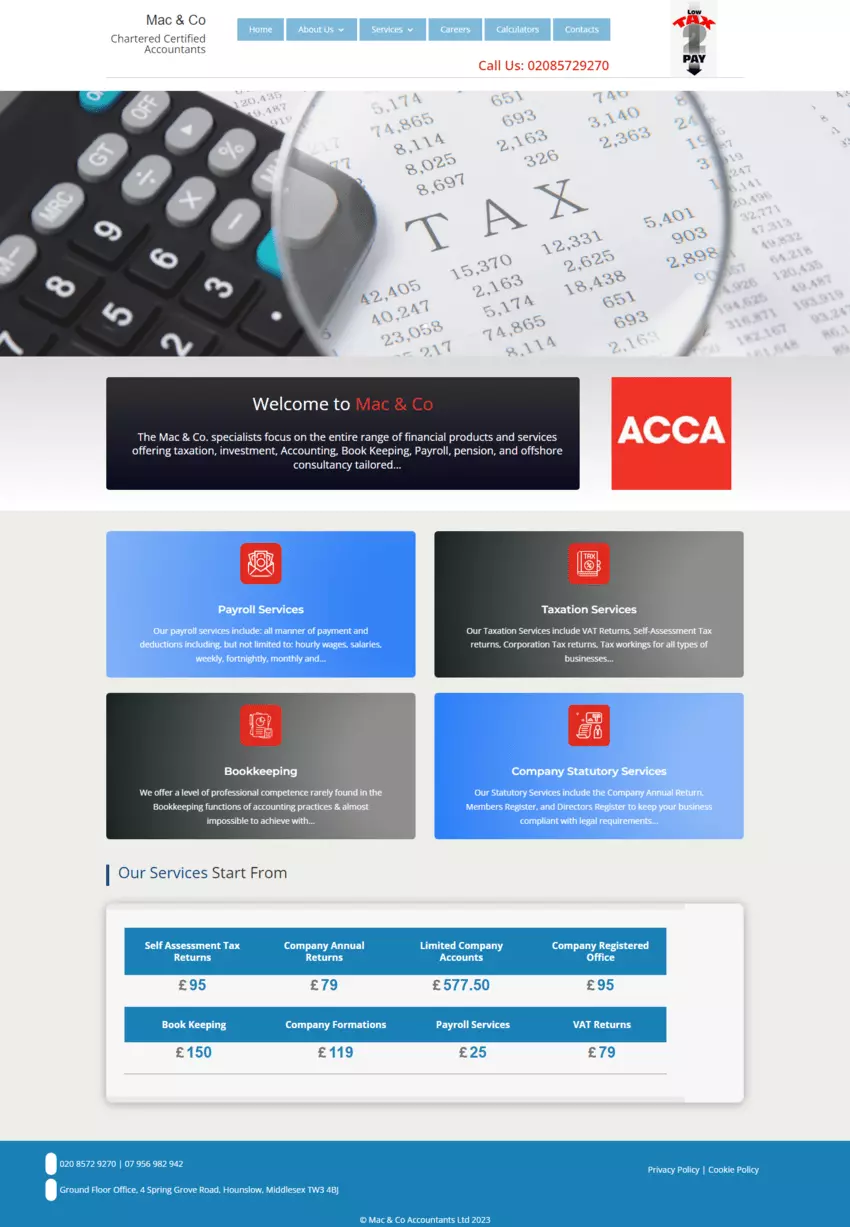 Project Details
MAC & CO enlisted our services to develop a user-friendly website that could cater to their expanding client base. Their primary requirements were a simple design, easy navigation, GDPR compliance, and full mobile responsiveness for a seamless user experience across devices.
Through extensive discussions, we crafted a website that effectively showcased MAC & CO's services, including taxation, investment, accounting, bookkeeping, payroll management, pension advice, and offshore consultancy. We incorporated useful calculators such as VAT, mortgage, loan, and loan interest calculators to enhance user convenience.
The end result was a fully responsive website with a dynamic navigation system that successfully highlighted our client's services, conveying their unique approach as a growing accountancy firm.
Furthermore, we conducted a comprehensive SEO project, starting with an analysis of the website for on-page SEO optimization. We configured the code to ensure proper indexing on Google Search, developed content and keywords based on the website's services, and performed on-page SEO with the client's suggested keywords. Additionally, we carried out link building and directory listing to further enhance the website's visibility.
Overall, our collaboration resulted in a well-designed website that met MAC & CO's requirements and implemented effective SEO strategies to improve online visibility and user engagement.