TSD Laboratory, founded in 2010, is a dental laboratory Services Company based in London. They cater to a national customer base and are known for their provision of high-quality services. The company boasts of a team of experienced and knowledgeable professionals who offer expert technical support and advice on treatment planning, materials, and techniques to dental practices.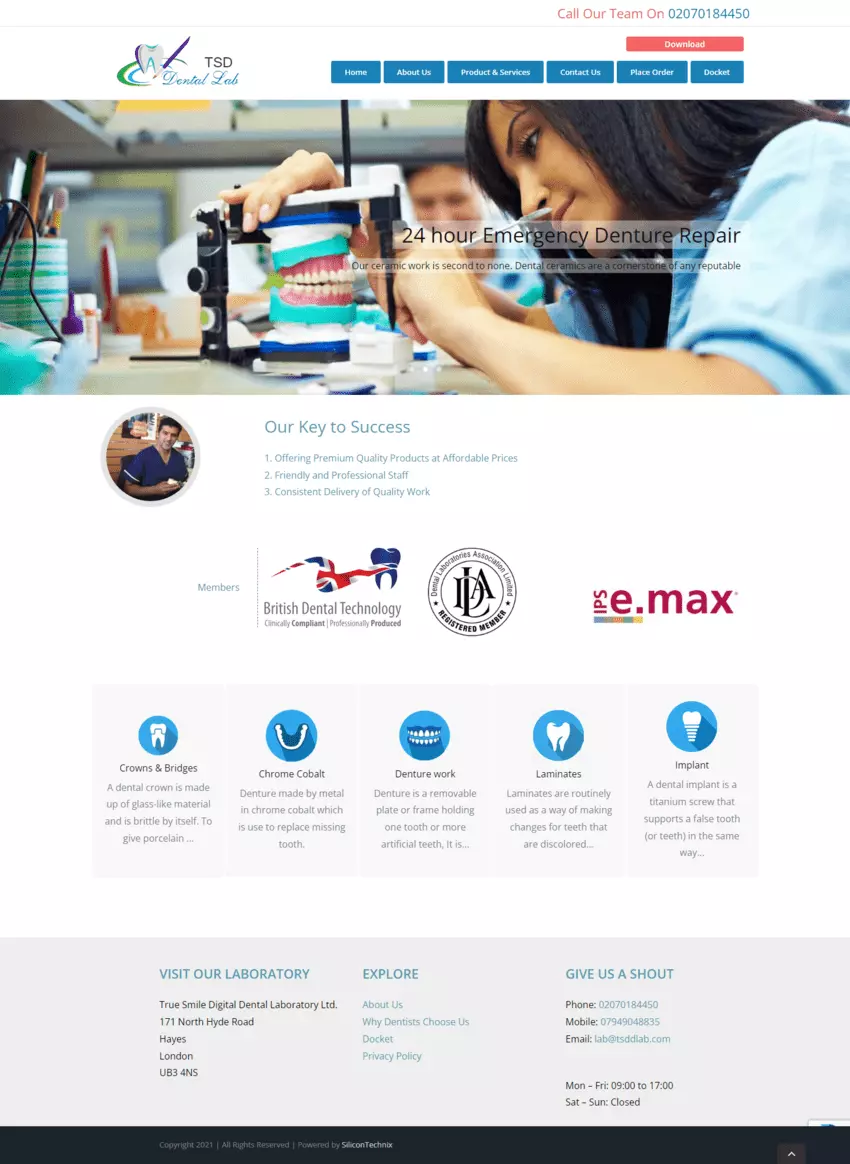 Project Details
The existing website was outdated and required extensive revisions to meet modern responsive standards, ensuring compatibility across all devices, including mobile devices. The client expressed a desire to enhance engagement by showcasing their services to dentists specifically in the London area.
Additional objectives included reviewing and updating the price list for all services and ensuring compliance with guidelines set by ICO (Information Commissioner's Office), GDC (General Dental Council), and CQC (Care Quality Commission). By addressing these requirements, the website would not only become visually appealing and user-friendly but also adhere to relevant industry regulations and standards.